King's Velvet and Faux Fur Robe | Kids King Costume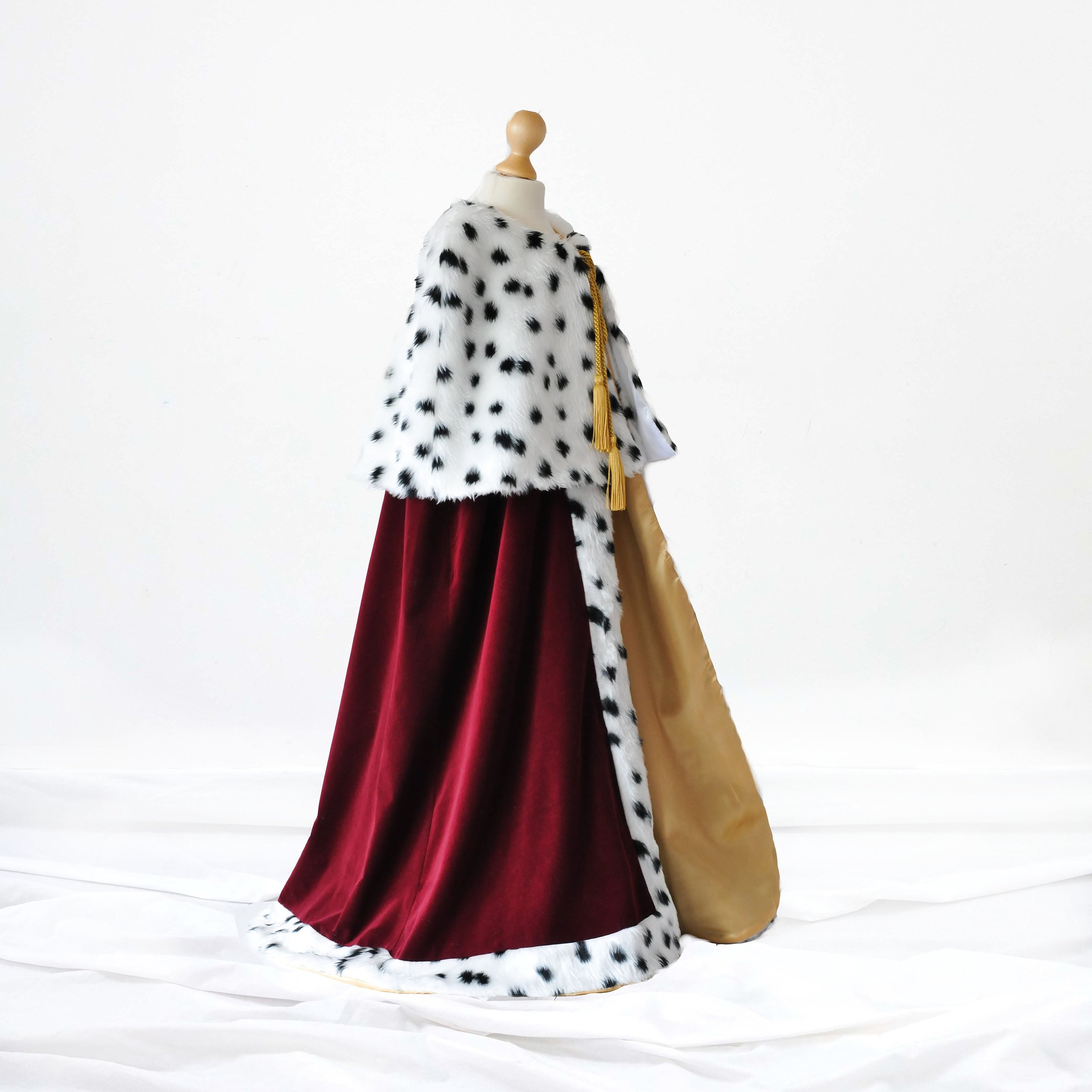 King's Velvet and Faux Fur Robe | Kids King Costume
Long live the King!

This full length King's robe in red velvet and faux fur will turn any little prince into a king.

The robe has two layers: an ankle length tailored cape made from several metres of dark red velvet fully lined in gold satin and an elbow length capelet made from white with black dots faux fur and lined in white satin. The velvet robe features a faux fur trim on front and bottom hem.

It closes with hook and loop as well as a tasseled ribbon.

The cape is made to order. Depending on the size, it requires several meters of velvet and lining. Bespoke adult capes are possible, but require a substantial amount of fabric. Please get in touch if you are considering a commission.

Crowns and other royal accessories are also available.