Kids Pirate Hat | Wool Felt Tricorn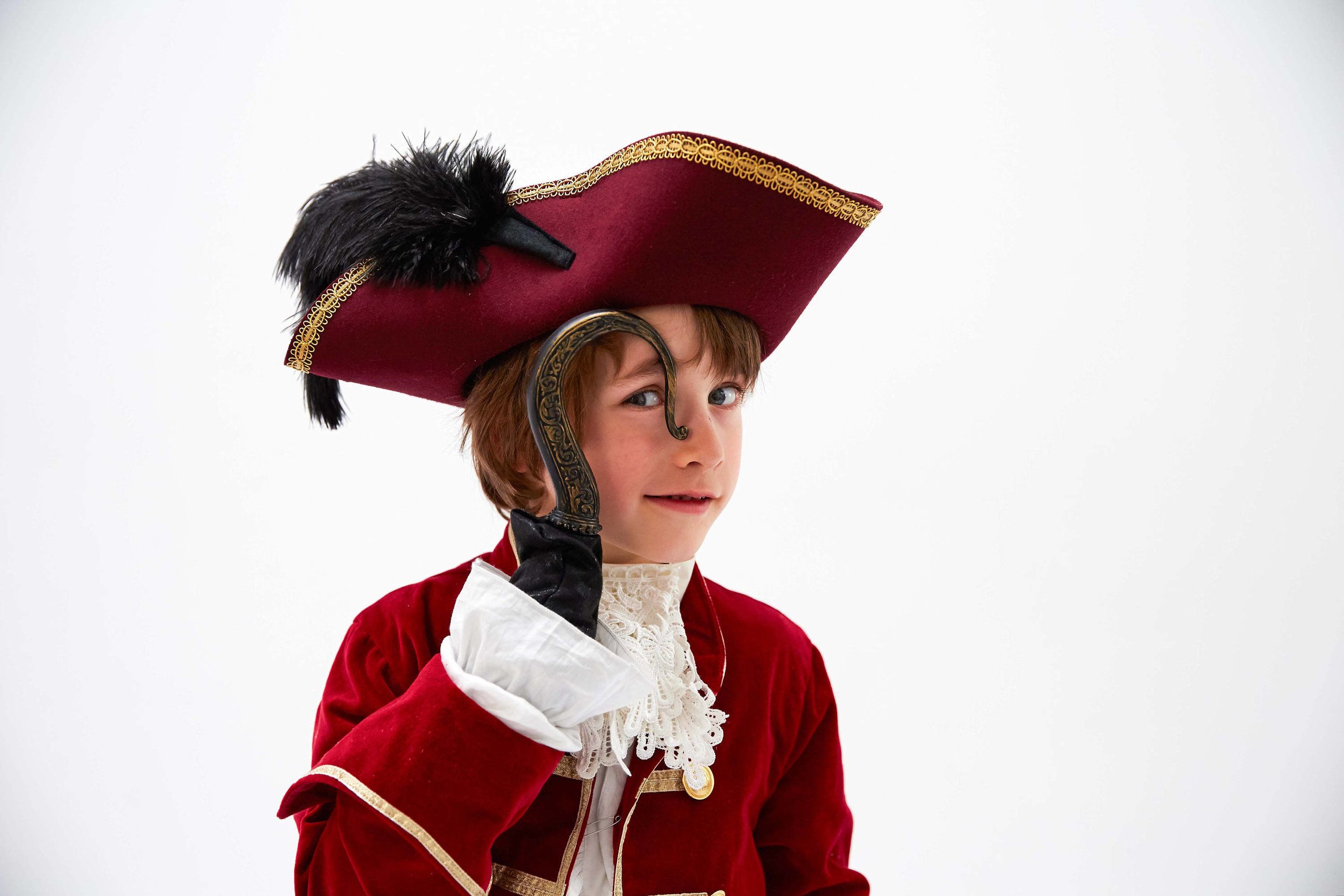 Kids Pirate Hat | Wool Felt Tricorn
This wool felt tricorn pirate hat is the perfect headgear for any little pirate captain or buccaneer.

The rim is embellished with a luxurious trim and three ostrich feathers are secured in a felt pocket on the side of the hat.

The hat is has an adjustable ribbon on the inside, making it a perfect fit for head circumference from 52 to 56cm (20.5 to 22" inches). That includes adult pirates!

For more pirate costumes and accessories, have a look in the pirate collection.