Kids Pirate Costume | Swashbuckler | Neverland Pirate | Vest & Trousers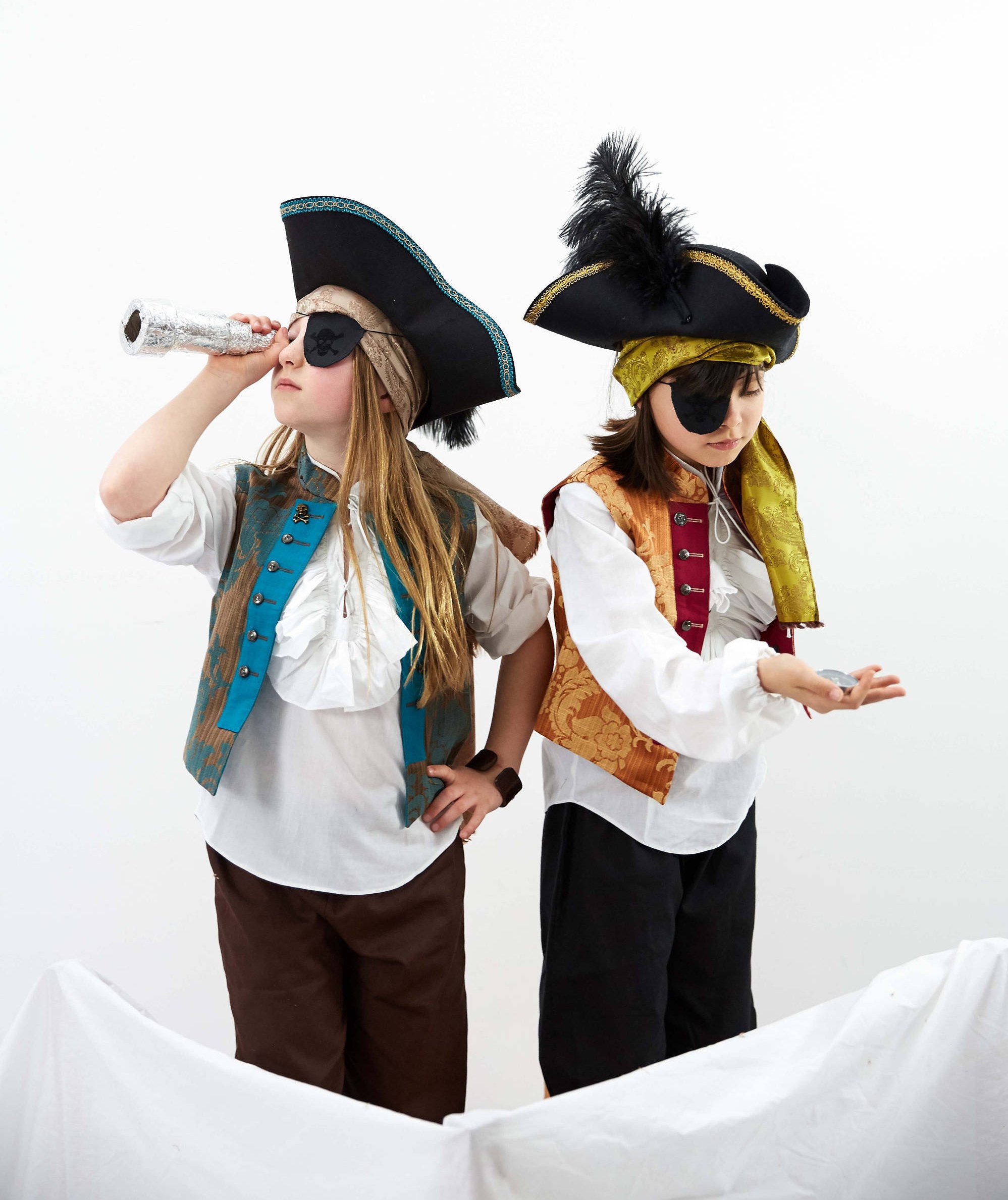 Kids Pirate Costume | Swashbuckler | Neverland Pirate | Vest & Trousers
Ahoy matey!
Whether you are Captain Hook, Jack Sparrow, Long John Silver or Smee, this outfit befits any young swashbuckler on a treasure hunt!
This pirate costume comprises of a luxurious damask vest and twill trousers fit for any pirate captain.
VEST & SHORTS ONLY
The vest is made in two tone damask and fully lined with textured pure cotton. It featured a typical marine / navy lapel with faux button wholes and a row of buttons. Please note that the vest features the bronze star buttons as standard, and two skull & crossbones button at the top of the lapel. Skull & crossbones buttons may vary.
Just get in touch if you wish to have other / silver / gold buttons fitted.
The twill trousers are shaped like a knickerbocker with a pleat at the side seam and front and elasticated waistband. If you prefer distressed swashbuckler trousers, just let me know.
Please choose the colour of your vest in the drop-down menu. It is available in bronze with turquoise lining, terracotta with red lining and sage green with purple lining and gold with black lining.
Trousers will be made matching in either dark brown or black twill.


They say: Always be yourself, unless you can be a pirate.
Then always be a pirate!